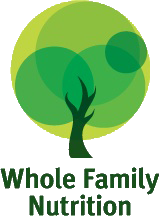 Kate Hutchinson, RHN, CGP
Appointment structure:
(This is a suggested structure only and all consecutive appointments are optional)
15 Minute FREE Initial Consultation (for prospective clients BY PHONE ONLY)

An opportunity for you to ask questions pertaining to your individual situation and for me to present the structure that I use, combined with an exploratory discussion to ensure that our practitioner/client relationship will be a good match. Intake form and food log would be emailed following this appointment if you choose to proceed with an Assessment Session.
Duration: 15 mins Price: FREE BOOK NOW
↓
Assessment Session - 1st Appointment

(At the client's home. For distance clients: phone or SKYPE)
Detailed investigation of the client's health history, current symptoms/issues, diet, supplementation, and goals. The appointment will include a review of the information on the intake form and food log, as well as a verbal assessment of dietary/symptom connections and priorities. Clients will need to complete an intake form and one-week food log in advance of this appointment. Written recommendations are not included at this appointment - they will be provided as part of the Recommendation Appointment.
If this appointment is for a child, it is ideal that the child attend a 10 – 15 minute portion of the appointment at the beginning or end, but they are welcome to be present for the whole appointment as long as the parent feels they can focus with their child present.
Duration: 120 mins Price: $150.00 BOOK NOW
↓
Generally booked 1 – 2weeks after the Assessment Session:
Recommendation Session - 2nd Appointment

(At the client's home. For distance clients: phone or SKYPE)
Between the Assessment Session and the Recommendation Session, I will create a written recommendation package for the client to keep, which will cover dietary, supplement, and lifestyle recommendations, as well as provide detailed instructions on how to implement dietary adjustments and any recipes, articles, or other documents that may be helpful. We will spend the session reviewing this package together and clarifying the reasoning behind the recommendations. There will be time for questions and any new discussion that was not covered during the Assessment Session. The client should feel fully equipped to implement changes at this point, but does have email access if needed between this appointment and the next Follow-Up (3rd appointment)
Duration: 120 mins Price: $230.00 BOOK NOW
↓
Generally booked 2-3 weeks after the Recommendation Session:
Follow-Up Session - 60 minutes
(At the client's home / Phone / SKYPE*)
We will review progress with dietary changes and symptoms and troubleshoot challenges that have presented themselves, making adjustments and adaptations where necessary. We will then look at the next steps in the process and set new goals.
Duration: 60 mins Price: $100.00 BOOK NOW
↓
Generally booked 4 weeks after the 60 minute Follow-up
Follow-Up Session - 30 minutes
(Phone / SKYPE)
A shorter check-in appointment (which can be lengthened depending on the client's needs) to make sure things are staying "on course" and needs and goals are being met.
Duration: 30 mins Price: $50.00 BOOK NOW
↓
Ongoing Follow-Up Sessions - charged at $25 per 15 minutes
(At the client's home (60 mins+)/Phone/SKYPE
You may book 15/30/45/60+ minute sessions as needed. BOOK NOW
Ongoing support may include: in-person/phone/email consultation, adjustments in the areas of food, drink, supplementation, and lifestyle, snack and meal ideas, meal plans, recipes, test reviews, guided shopping trips, printed resource booklets/articles, etc.