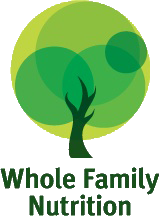 Kate Hutchinson, RHN, CGP
TOMATIS SOUND THERAPY & NUTRITION FOR AUTISM
Thursday Nov 16th 7 - 9 pm
A FREE talk at the Canadian School of Natural Nutrition in VANCOUVER
100 - 2245 West Broadway, Vancouver BC
Join Kate Hutchinson, Registered Holistic Nutritionist and Certified GAPS Practitioner, and Jennifer Muller, licensed Level 3 Tomatis Consultant, as they share two complimentary therapeutic approaches for neurological conditions:
The Ear is the Gateway to the Brain
Jennifer Muller will give an introduction to the Tomatis Listening Program. This method of sensorineural auditory stimulation, specifically targets emotions, language, memory, attention, through periodic listening sessions that can be undertaken in the home setting. This sound therapy is a gentle, holistic and individualized re-education of the listening pathways. Jennifer operates a Vancouver-based Tomatis practice. For more info visit www.tomatis.com or www.tomatis.com.au
Nutrition for Autism (and Other Neurological Conditions)
Kate Hutchinson discusses fundamental connections between the gut and the brain, and how parents can help facilitate the most optimal conditions, through nutrition, for their children to develop and flourish. Kate has an autism-based practice within the clinical area at the new Pacific Autism Family Centre in Richmond.
**RSVP required**: https://www.eventbrite.ca/o/whole-family-nutrition-15534193470
Further information : 604 708-8205 or kate@wholefamilynutrition.ca